Personalized Swiss-Based
Wealth Management
for North-American Investors
The Hyposwiss Group of companies
Hyposwiss Advisors SA is an independent wealth management company wholly-owned by Hyposwiss Private Bank Genève SA.
Total Assets under Management for the consolidated group of companies over 6 Billion CHF.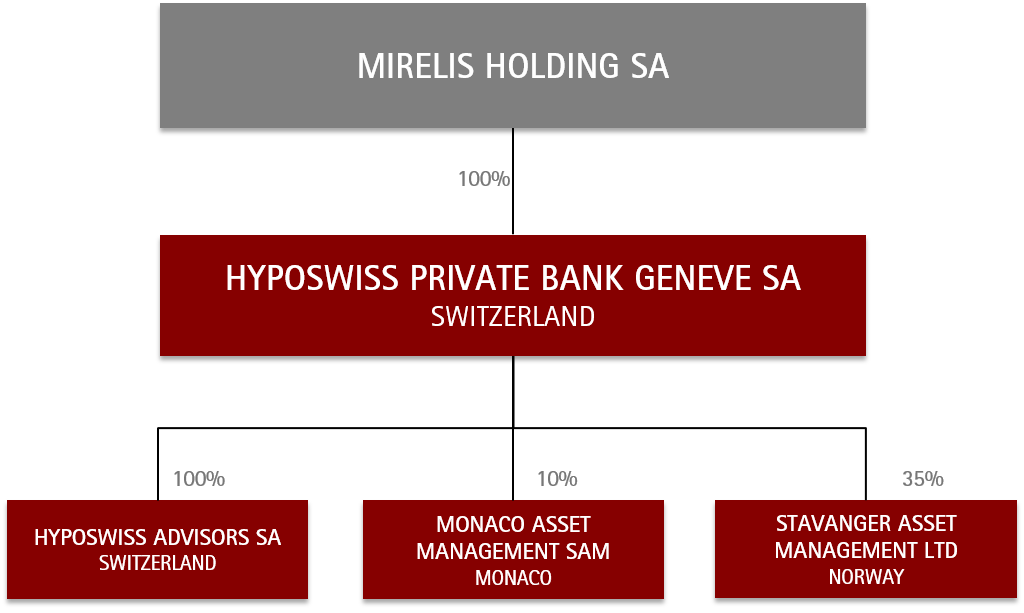 The Three Dimensions:
Individuals – Families – Institutions
The active associates, second and third generation of the founding families, are skilled bankers and financial professionals, supported by a team of experienced and reliable asset managers.
The founding families are comprised of professionals of long-standing competence who place their savoir-faire, entrepreneurship and dynamism at the service of their valued customers.
This personal relationship of trust is not solely based on the ongoing ties which have governed the families from generation to generation, but also on the financial stability of the Group and its shareholding.
History of the Group:
Continuity – Stability – Security
Multicultural roots have formed the basis of a truly international network, which enhances efficient asset management and provides an insight into individual markets in which it participates.
Imbued with the founding families' inter-generational banking and financial capabilities, of which stability, reliability, continuity and financial security are the key tenants, each new generation brings a renewed vigor to its activities by drawing on the latest developments in asset management and information technology.
This combination of traditional know-how and modern financial instruments provides efficient services of a high caliber.